Greeting Card Maker Software
Greeting card maker software is perfect way to design colorful, customized and printable greeting cards in fewer clicks of mouse. You can easily create multiple type greeting cards like get well soon, friendship and other similar type of greeting cards. Greeting card designing software provides advanced card designing view which provides designing tools like text, pencil, arc, star, rectangle, triangle and ellipse etc.
Using software, you can easily add text, clip art, images, background color and other card designing objects on greeting card during card designing process. Easily create professional greeting card in fewer clicks of mouse with the help of card designing tool.
Greeting card designing software provides excellent data series feature allows to generate multiple copies of designed greeting cards.
Greeting card maker program is easiest way to create homemade greeting cards, you can easily print generated greeting card image in minimal time. No need to purchase costly greeting card from market to fulfill your card making needs. By using our greeting card maker software, you can easily create and design wonderful greeting card by yourself in your style.
You can create multiple greeting cards like personalized card, holiday card, friendship greeting card, corporate, thank you, miss you, new year, funny and occasional card etc.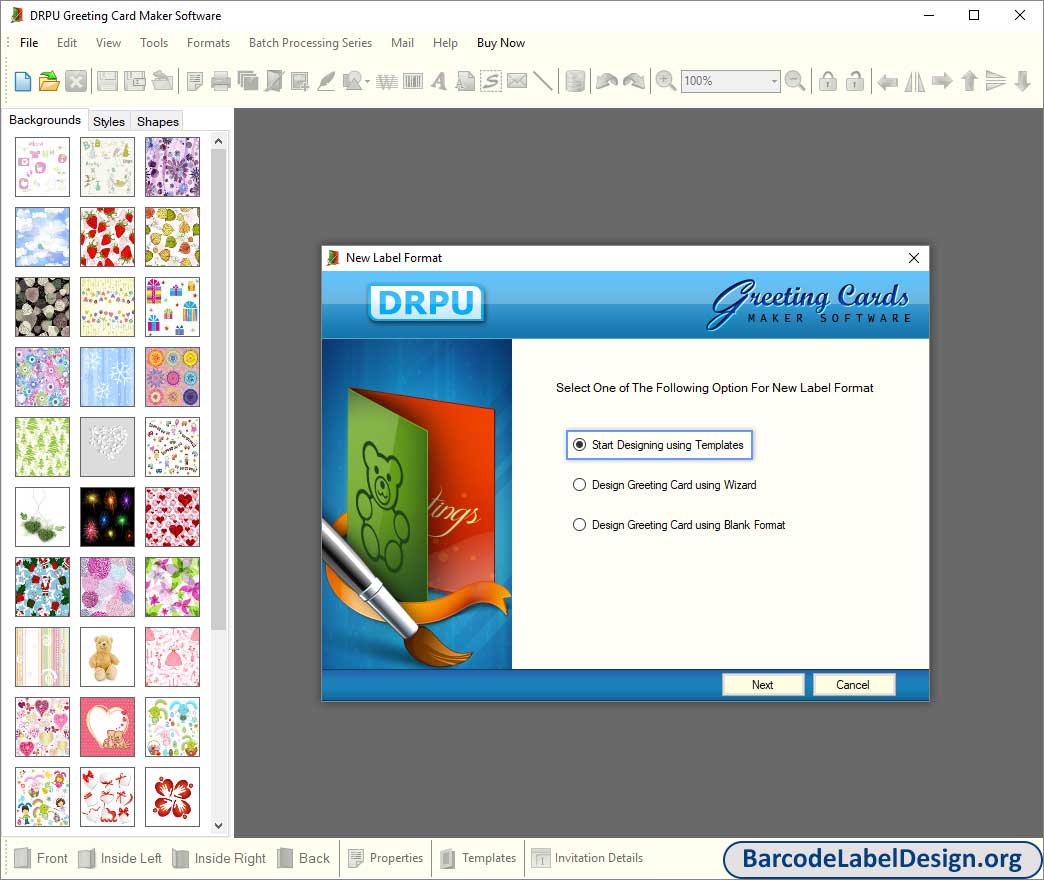 Select one of the options to start greeting card designing process.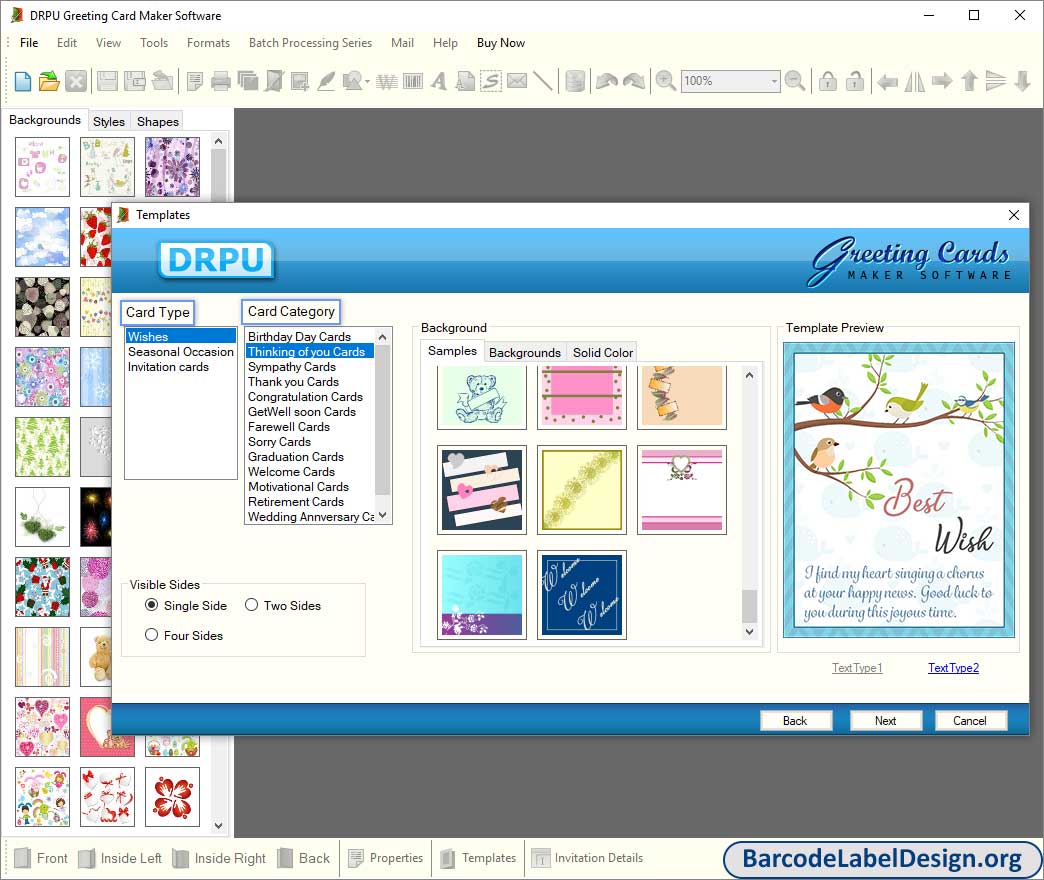 Select Card Type, Card category and background from given samples to create desired greeting card.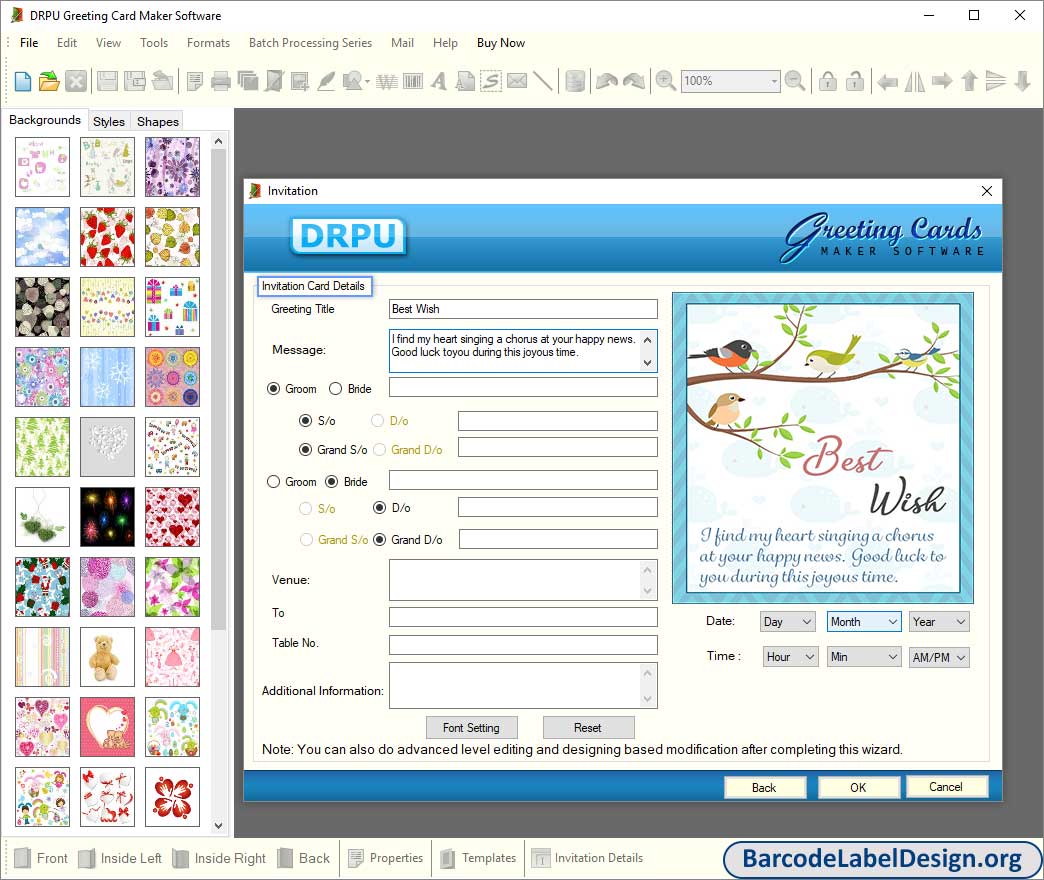 Enter all details as per need and select font from "Font Setting" button.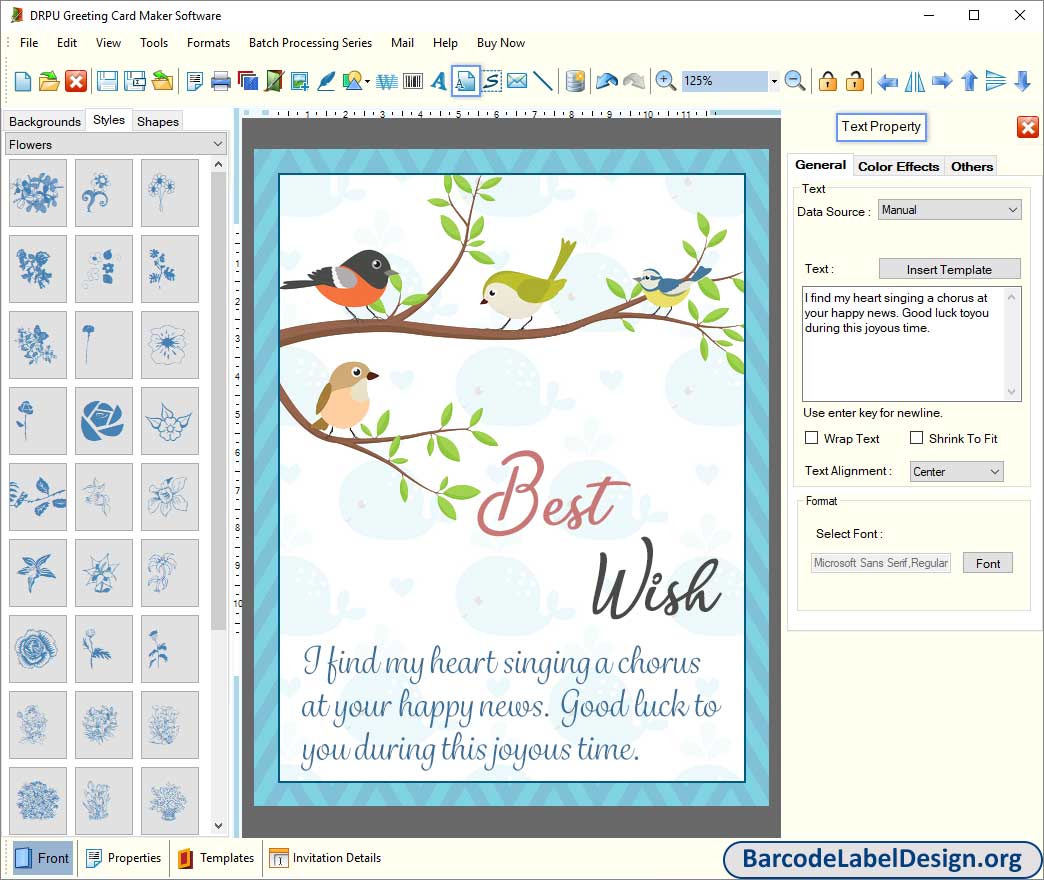 Add wishes on your greeting card with text property.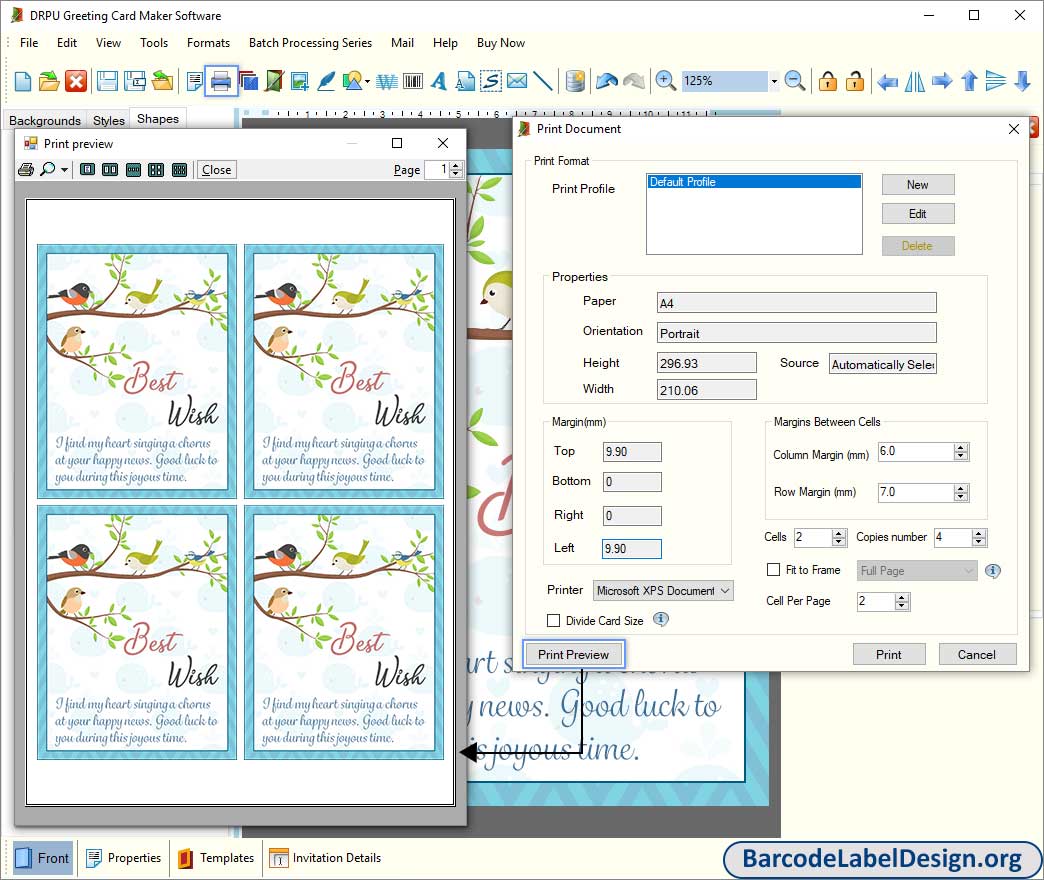 Set the print settings according to your need then print the designed card.
Software Features
Easily create different type of greeting cards in minimal time duration using advanced card designing tools.
Easily add different colors, background colors and clip arts on card during card creation process.
Using greeting card maker software, easily generate multiple colorful, customizable and printable greeting cards to fulfill your needs.
Easily design and create greeting card in Rectangle, Rounded Rectangle or Ellipse shape very simply.
Easily create new card or edit existing card format.
Data Set Series feature allows you to create multiple copies of labels with different color and text values.
Software Advantages
Save money any valuable time, which you are spending on buying greeting cards from external sources.
No need of any expert guidance.
Affordable tool, any user can easily pay for it.
Easy to use software functionality and features.
No need of any professional user guidance to operate the software.
Supported Barcode Fonts
Free trial demo-: Download free trial demo to easily recognize all functionality and features of software to easily understand all functionality and features of tool. After satisfaction, you can purchase complete version of software.