Barcode Labels Tool for Post Office and Bank
Barcode generator software is used to design postal and banking sector useful barcode labels to fulfill all barcode labeling needs. Barcode label maker software creates user desired barcodes in linear and 2D barcode fonts. Barcode software provides highest quality barcode designing view with different designing objects like text, pencil, rectangle, ellipse, arc and many more.
Barcode software useful for banking sector (for labeling various banking documents including passbook, cheque book, demand draft, withdrawal form and other similar banking documents) and postal services (for preparing barcode labels for labeling speed post, mailing letters, parcels) etc.
Barcode generator tool provides the most convenient and the easiest way to create colorful and eye-catching barcode images with flexible print settings. Easily save generated barcode image in different file format in PC at user's required location.
Postal barcode maker software used to encode the zip code and delivery point.
Barcode software provides mail delivery confirmation in postal sectors.
Easily create bulk barcode list for commercial needs using sequential, constant value and random series option. Using barcode label printing software, you can easily print multiple copies of same barcode label at single page in fewer clicks of mouse.
| | | |
| --- | --- | --- |
| 10 PC License | Price: $162 | |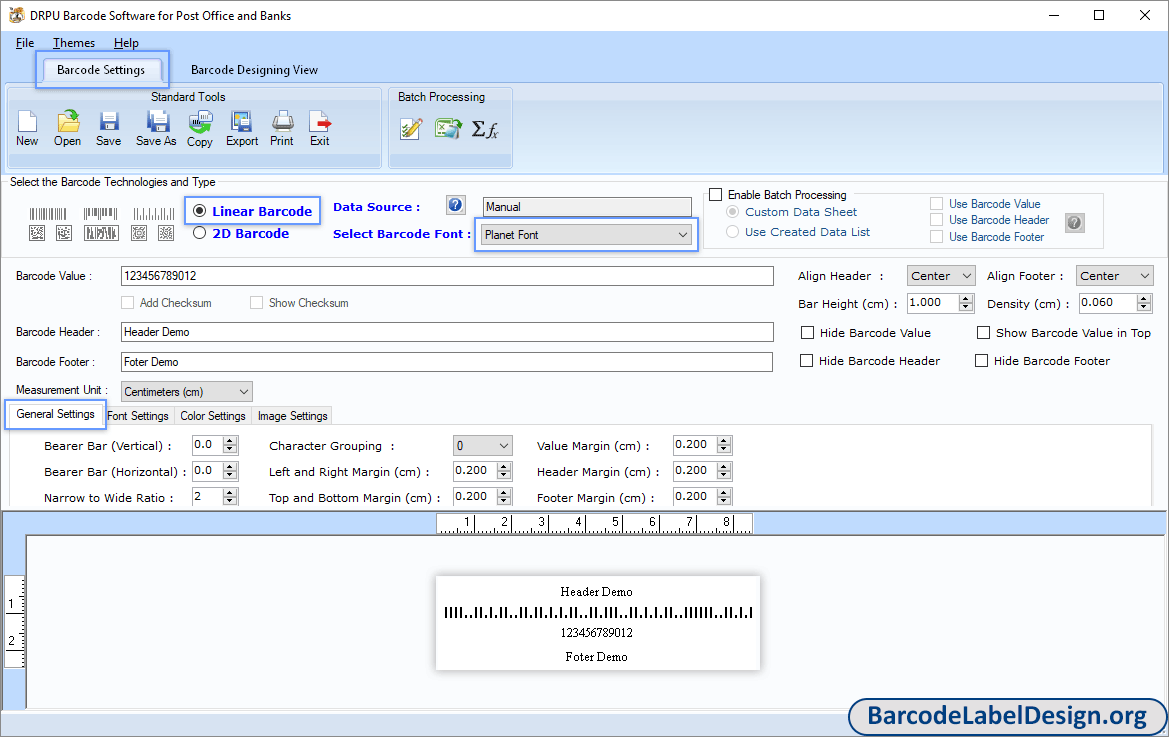 Select the Barcode Technologies and Type Choose Linear Barcode then select General Settings.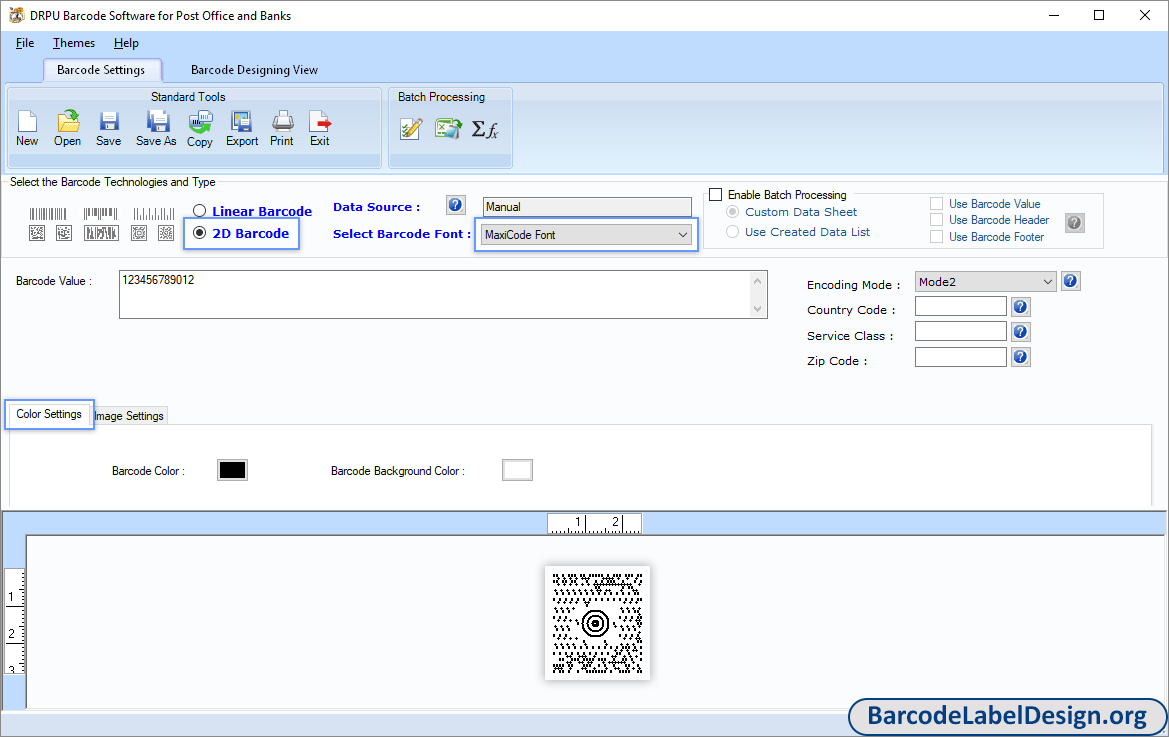 Choose Barcode type and technologies to design barcode color with different color settings.
Go to card properties and specify shape, name, size and border-width, color and style for your card to be design.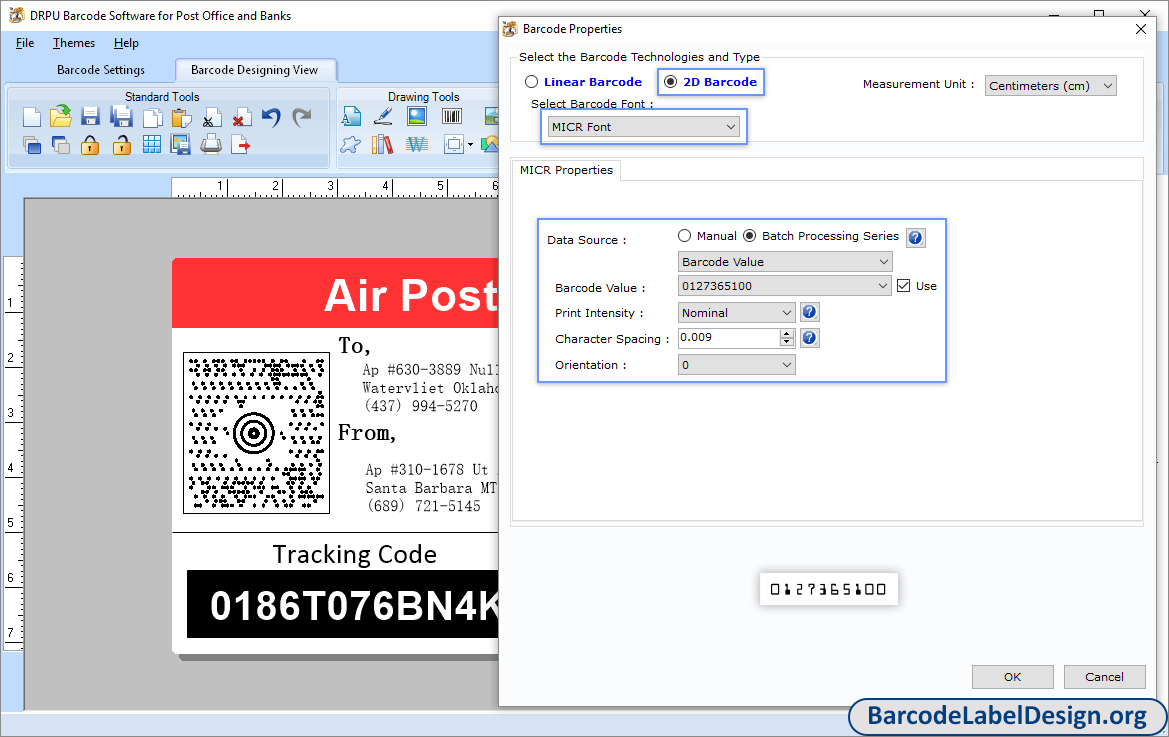 Select barcode technology with its font type. Enter barcode value with other attributes.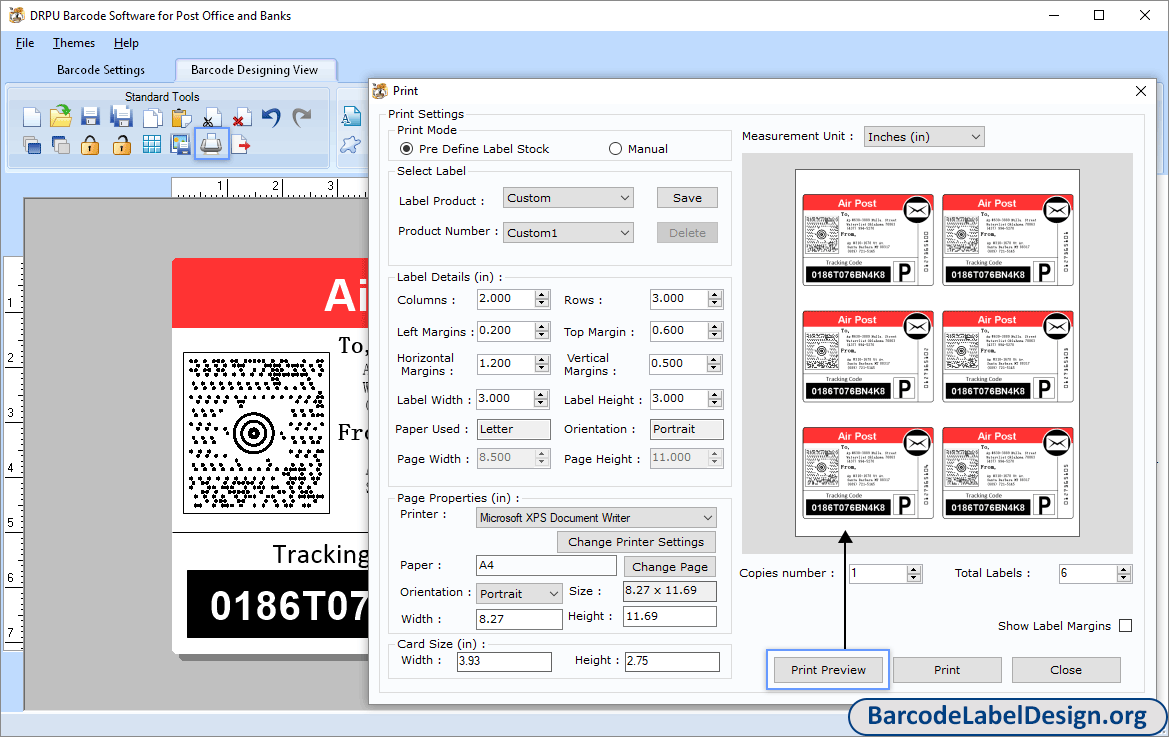 Go to print option to choose print mode. Set other attributes as per choice.
Software Features
Easily create professional and printable postal and banking barcode labels in just one click of mouse.
You can easily customize banking and postal barcode labels by changing barcode color, text and caption settings as per user need.
Easily save barcode images at user specified location in gif, bmp and jpg image format in PC for future uses.
Facilitate to generate and print multiple barcode labels for commercial use.
Provide option to copy barcode labels and paste at specified application, including MS-Word, MS-Paint, MS-Excel etc.
Software Advantages-
Automate the reading of postal address data.
Barcode label maker is suitable for all type small scale to large-scale industries.
No need of any professional guidance to access software.
Cheapest barcode maker tool.
Save money and time.
Remove manual work.
Supported Barcode Fonts
Linear Barcode Fonts: Code 11, Code 128, Code 128 SET A, Code 128 SET B, Code 128 SET C, Code 39, Code 93, Code 39 Full ASCII, ITF-14, LOGMARS, Planet, Postnet, USPS Sack Label, USPS Tray Label, USS-93

2D Barcode Fonts:

Maxi Code, MICR
Barcode software downloads freeware-: Try once free trial demo to easily get familiar with software settings and examine advantages with barcode download section, after satisfaction, you can purchase complete version of barcode system developed software.