Barcode Labels Tool for Inventory Control and Retail Business
Barcode system is the excellent solution for creating attractive retail labels, inventory labels, asset tags, inventory stickers, product labels and inventory tags for tracking inventory and stock details in proper manner. Simple yet effective barcode software conveniently design versatile inventory barcode labels, retail labels and tags in few mouse clicks. Amazing barcode maker utility professionally generates nice-looking printable inventory control labels to manage stock information and keep records of entire business products.
Barcode label maker software provides highly developed platform to generate rich quality barcodes for retail business organizations to simply manage retail business process. Barcode software can create personalized barcode labels in different shapes as per the user needs like rectangle, ellipse and rounded rectangle label shape.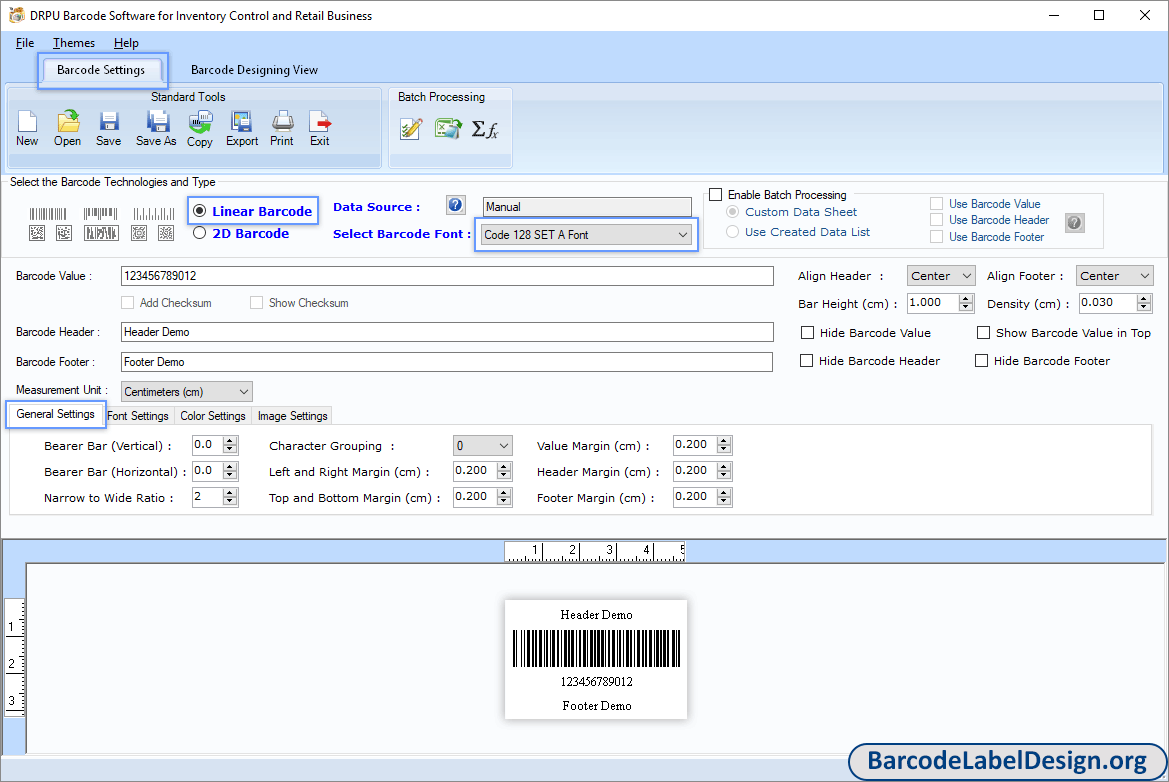 Select the Barcode technologies and type to design barcode images with General settings.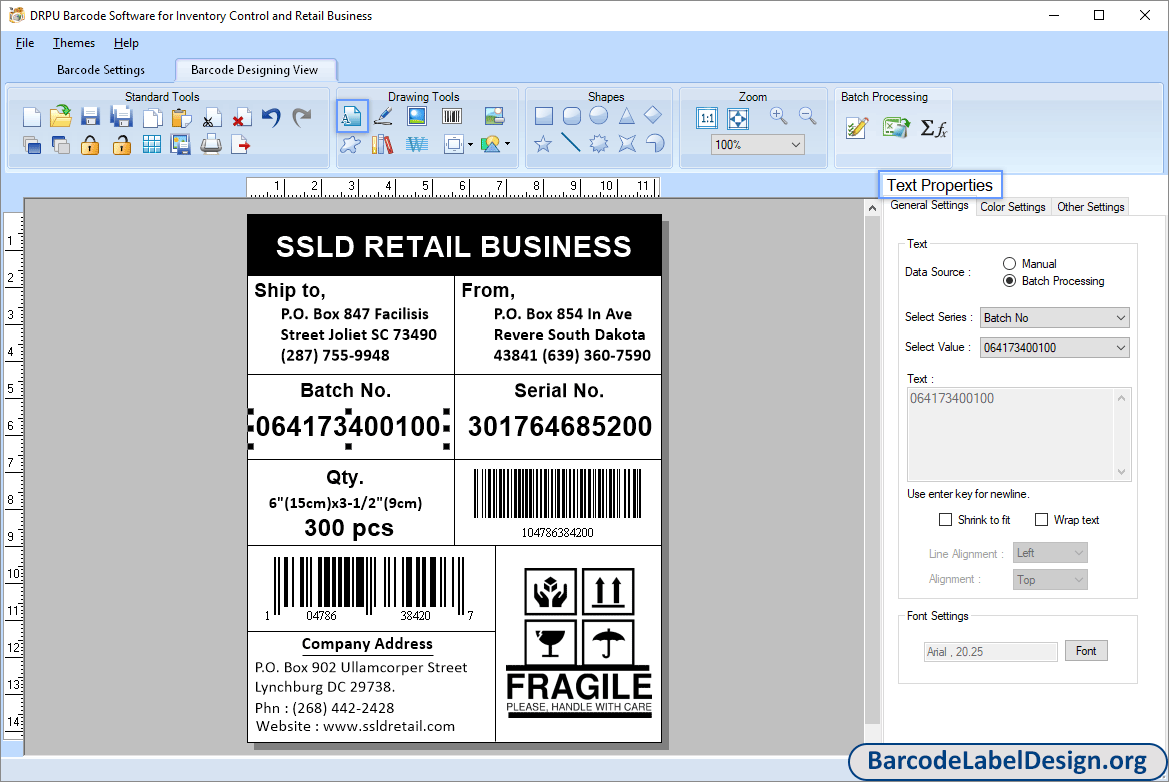 Add text on barcode label and adjust font settings, color settings and other settings of text.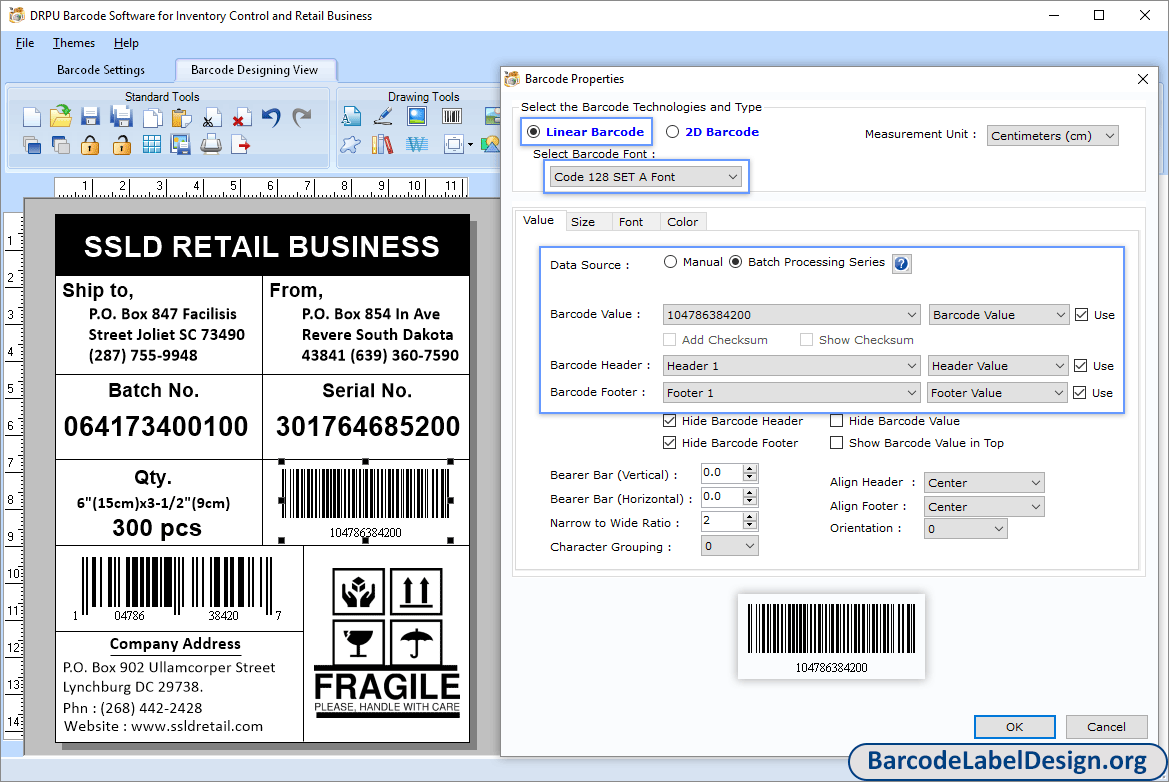 Select barcode font, enter barcode value, header and footer. You can also adjust size and color of barcode.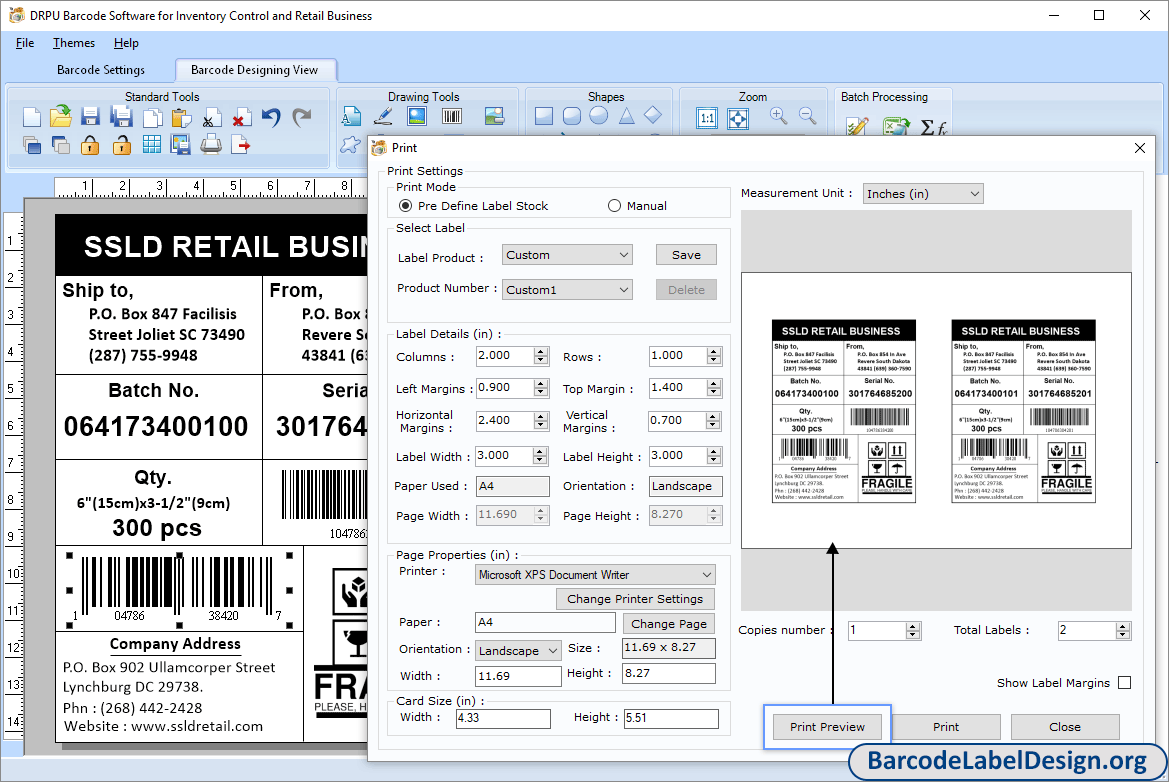 Adjust various print settings and click Print Preview button to print barcode labels.
Software Features
Excellent barcode generator software enables user to build barcode images using different designing tools like pencil, line, text, rectangle, ellipse, arc, triangle, barcode etc.
Linear and 2d barcode maker utility supports linear and 2D barcode fonts like Code 39, Coda bar, Code 128, Aztec and many more.
Barcode creator utility produces personalized inventory labels with available color settings, font settings and image settings.
Colorful asset tags, inventory tags, stickers and labels can be designed via label printing software.
Barcode Label printing software provides excellent label printing settings.
Supported Barcode Fonts
Linear Barcode Fonts: Codabar, Code 128, Code 128 SET A, Code 128 SET B, Code 128 SET C, Code 39, Code 39 Full ASCII, EAN 13, EAN 8, Industrial 2 of 5, Interleaved 2 of 5, LOGMARS, MSIPlessey, Telepen, UCC/EAN-128, UPCA, UPCE
2D Barcode Fonts: Aztec, Databar, Databar Code 128, Databar Code 128 Set A, Databar Code 128 Set B, Databar Code 128 Set C, Databar Expanded, Databar Limited, Databar Stacked, Databar Stacked Omni, Databar Truncated, Databar EAN 13, Databar EAN 8, Databar UPCA, Databar UPCE, DataMatrix, MaxiCode, PDF417, QR Code