STEP 1: Barcode Properties
In Barcode Designing Mode, click on "Barcode" icon from leftmost bar to add barcode in your label and change the barcode properties accordingly.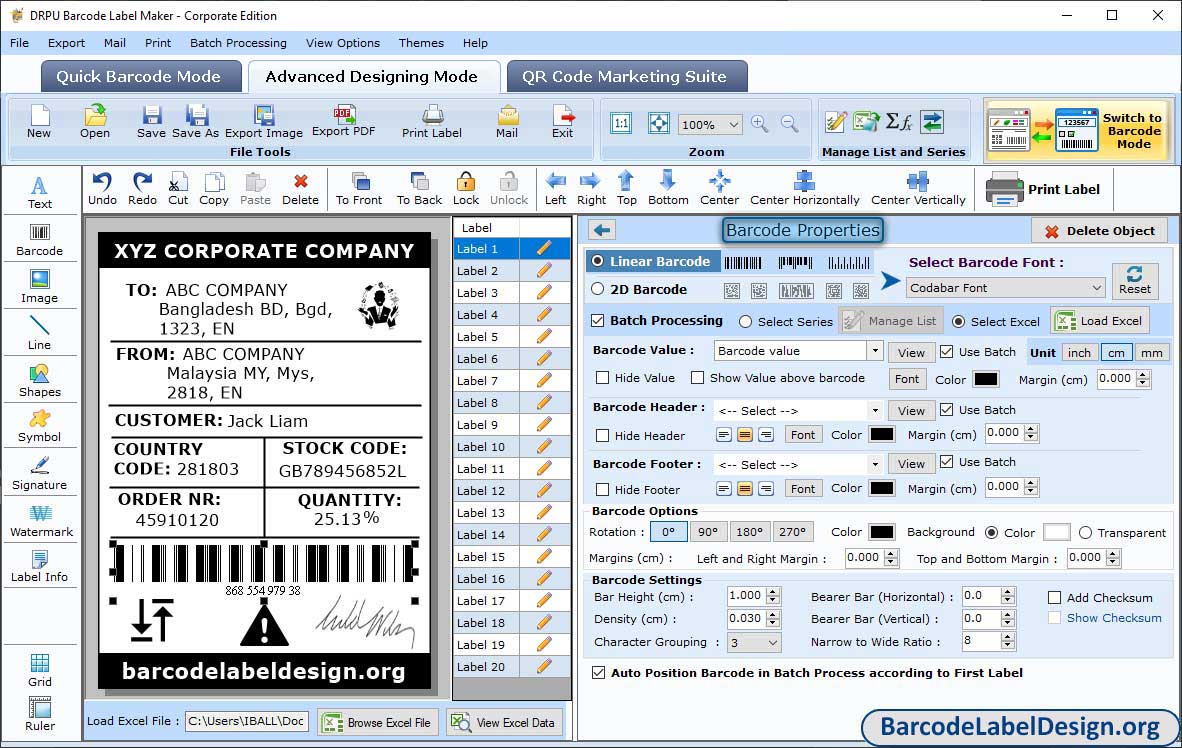 STEP 2: Shape Properties
Click on "Shape" icon to add the shape in your label and change various shape properties like type, color, outline, rotation, and transparency.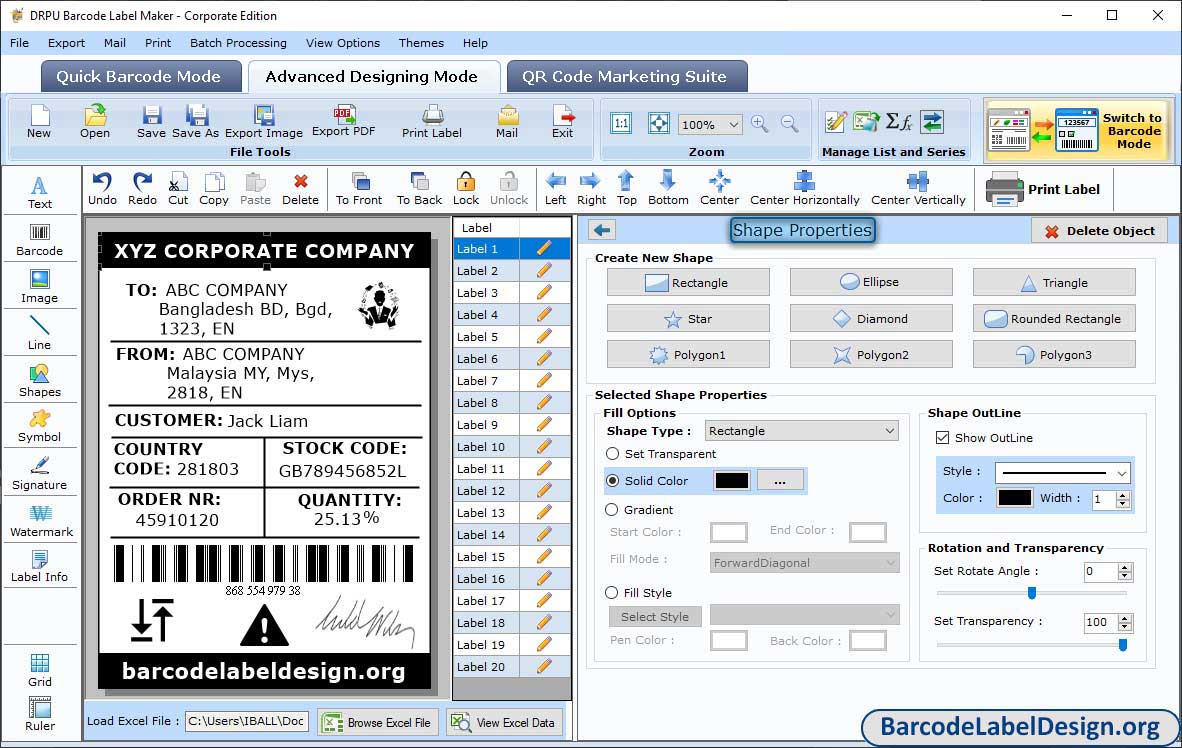 STEP 3: Print Settings
After designing your barcode label click on "print" button to print barcode label using pre define label stock or manual mode. You can also view print preview before printing labels to adjust them on selected paper properly.