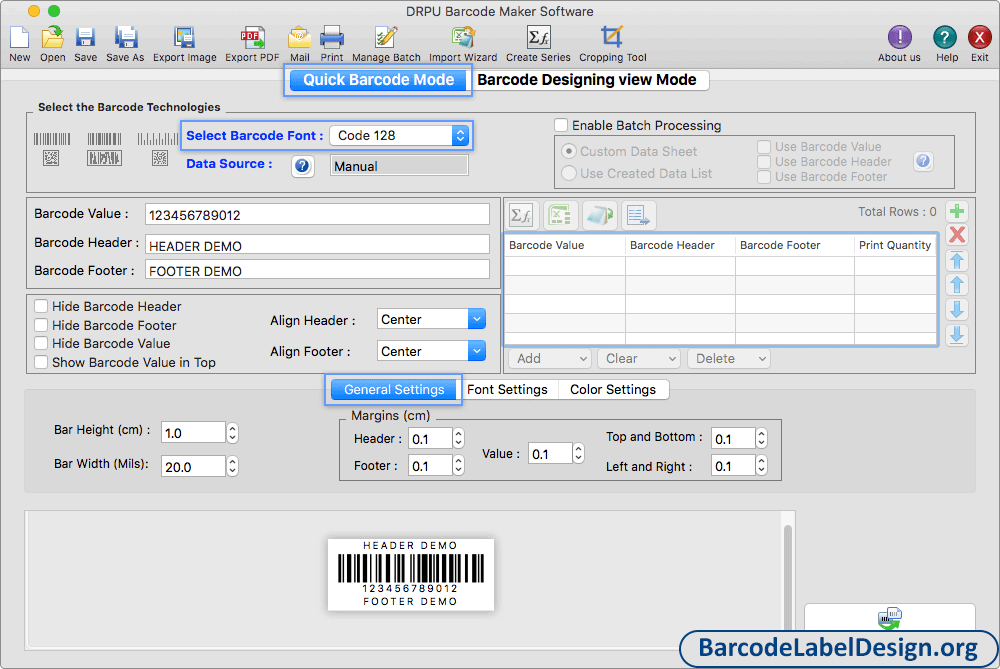 Generate barcode tag by filling various barcode properties such as barcode font, barcode value, header, footer, general settings, font settings and color settings etc.
In general settings, you can adjust height, width and various margins.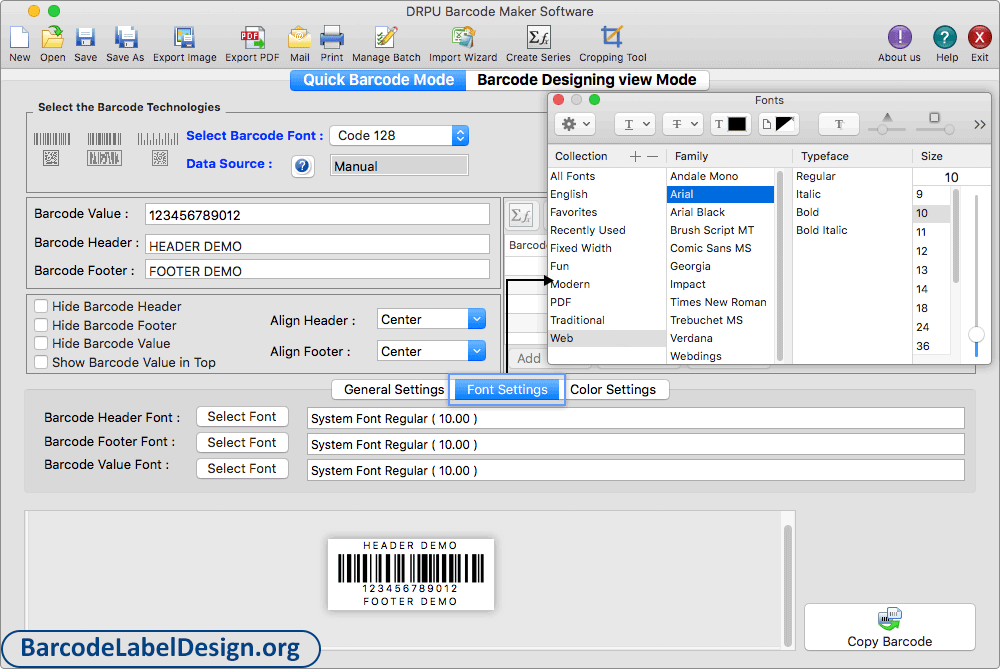 In Font Settings, you can select or adjust the font family, typeface and font size of barcode header and barcode footer.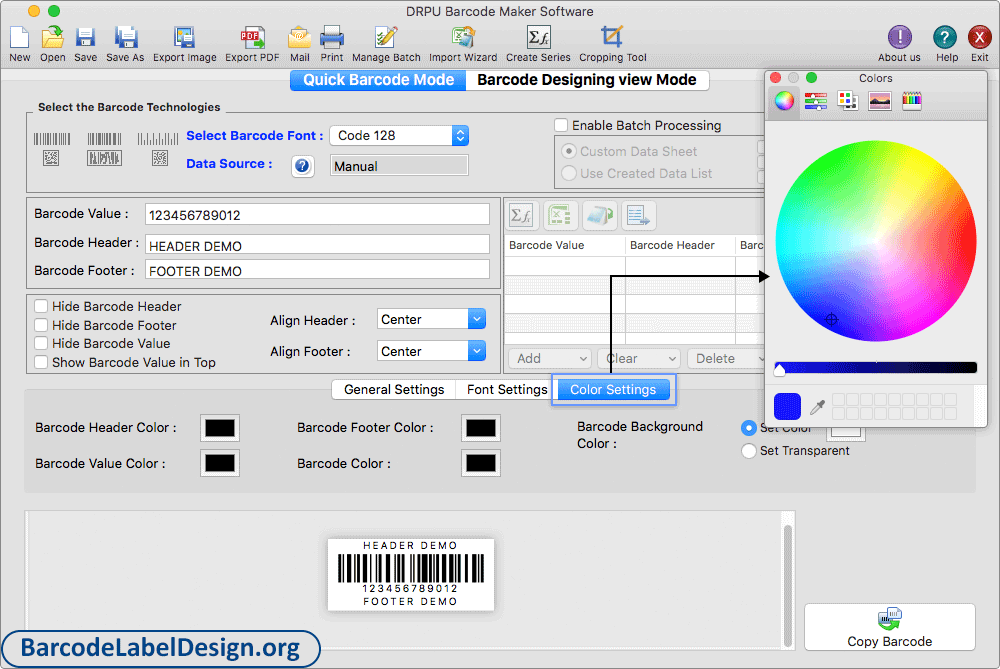 Using color settings, you can select the color of barcode header and barcode footer . To set background of barcode label as transparent, check on 'Transparent Background' option.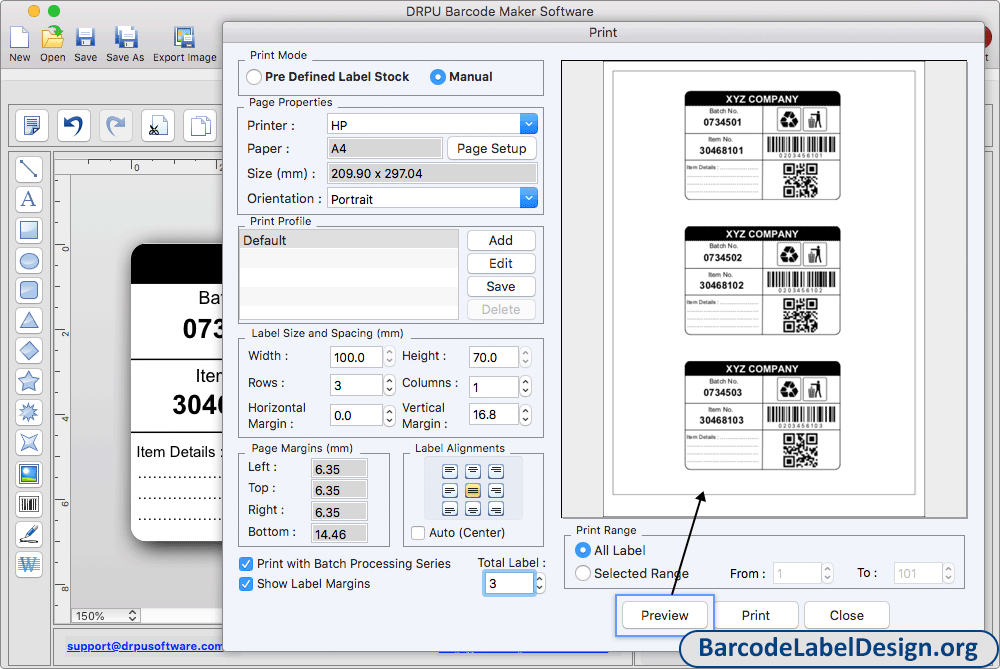 Fill various print properties such as print mode, page properties, print profile, label size and spacing, page margins, label alignments,
print range and click on Print option to print created barcode labels.