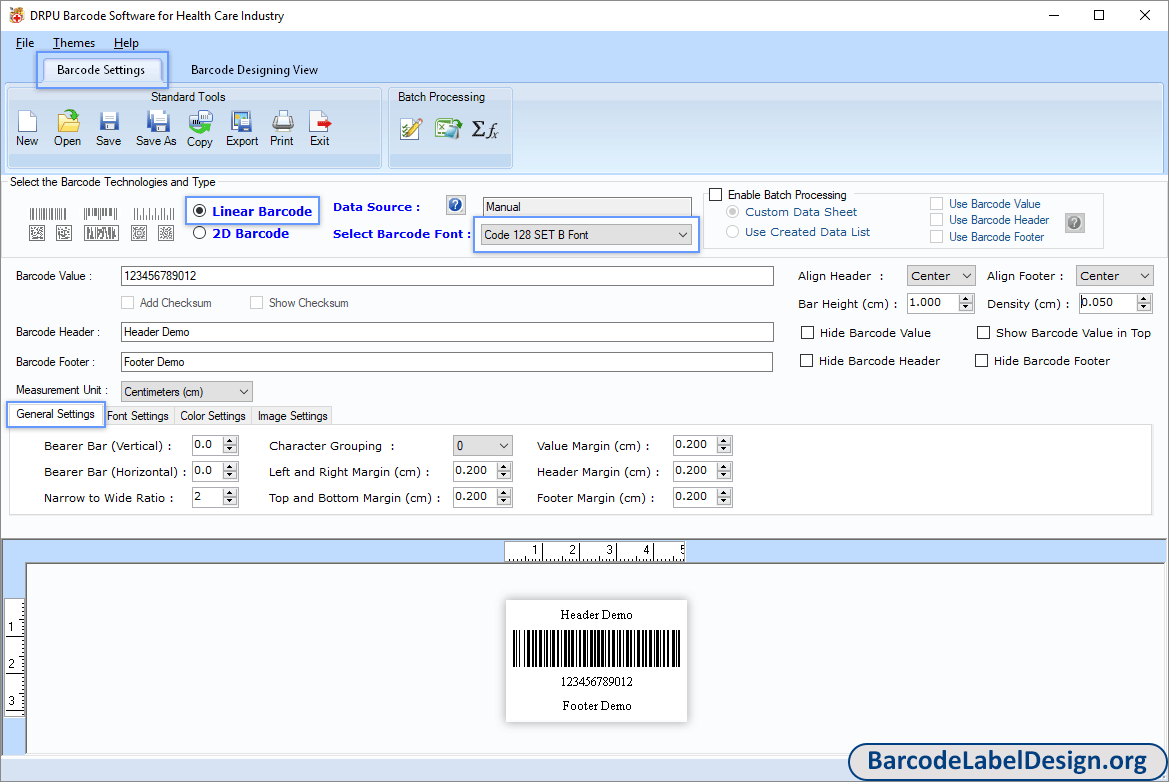 Barcode Settings Select the Barcode Technologies and Type click on Linear Barcode.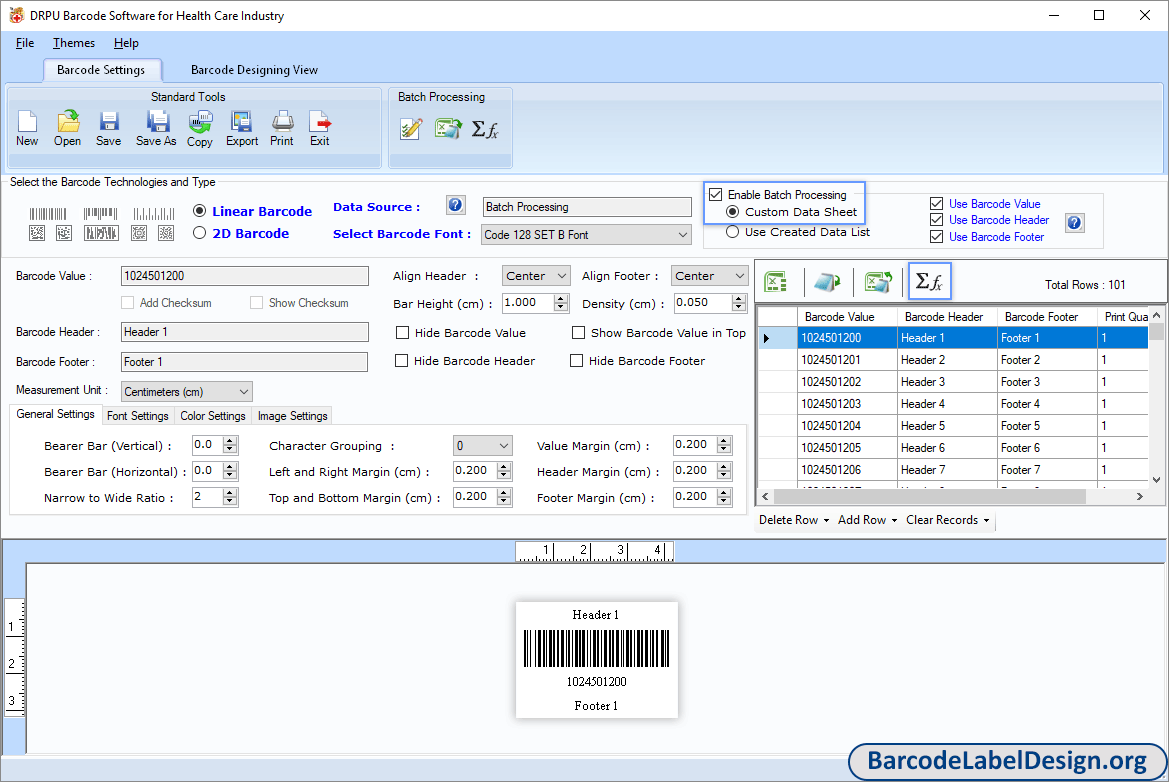 Go to the Barcode Settings and choose 'Batch Processing Settings' to print your designed barcode labels using Barcode Value, Header and Footer.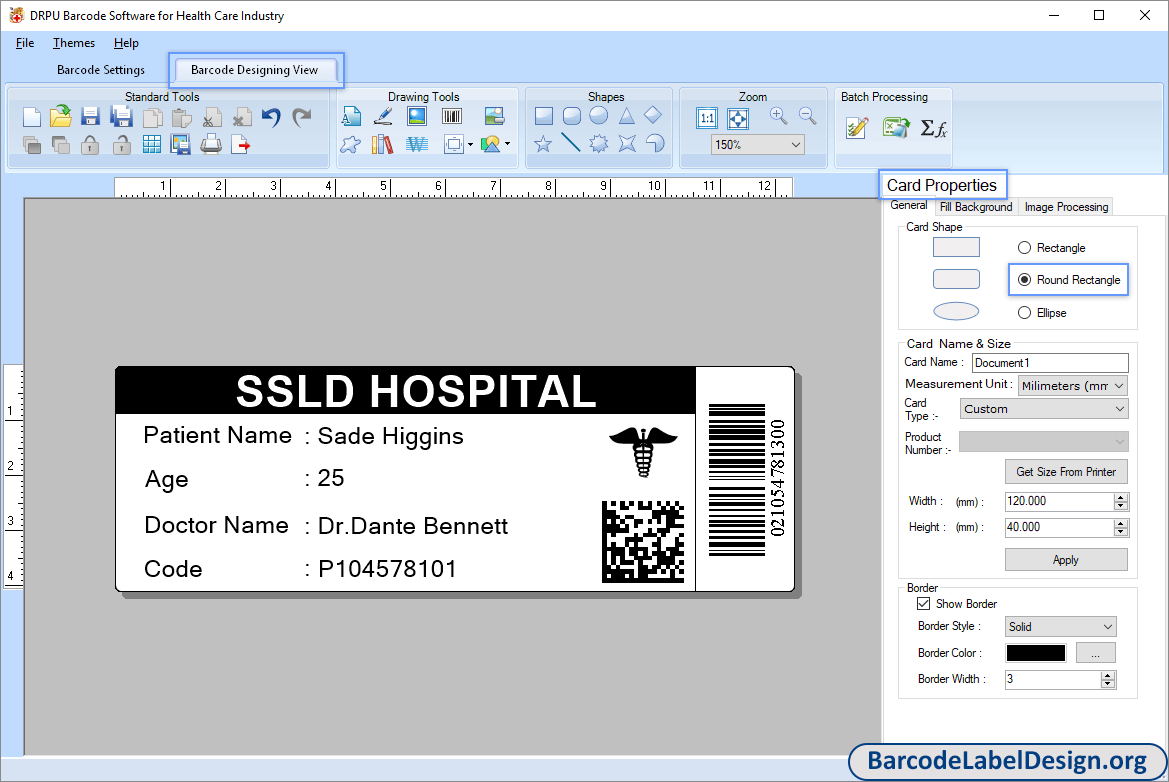 Barcode Designing View in tab General, Fill Background, Image Processing.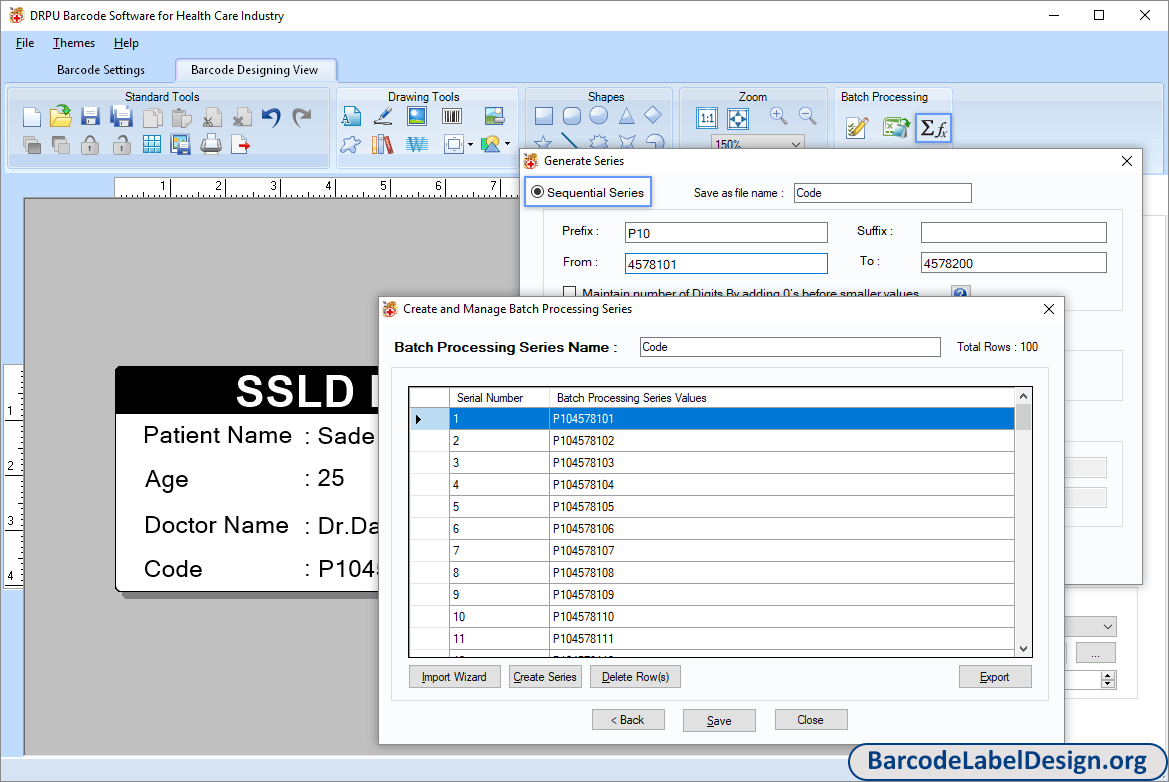 Batch Processing in click Create Series then open a new window Generate Series.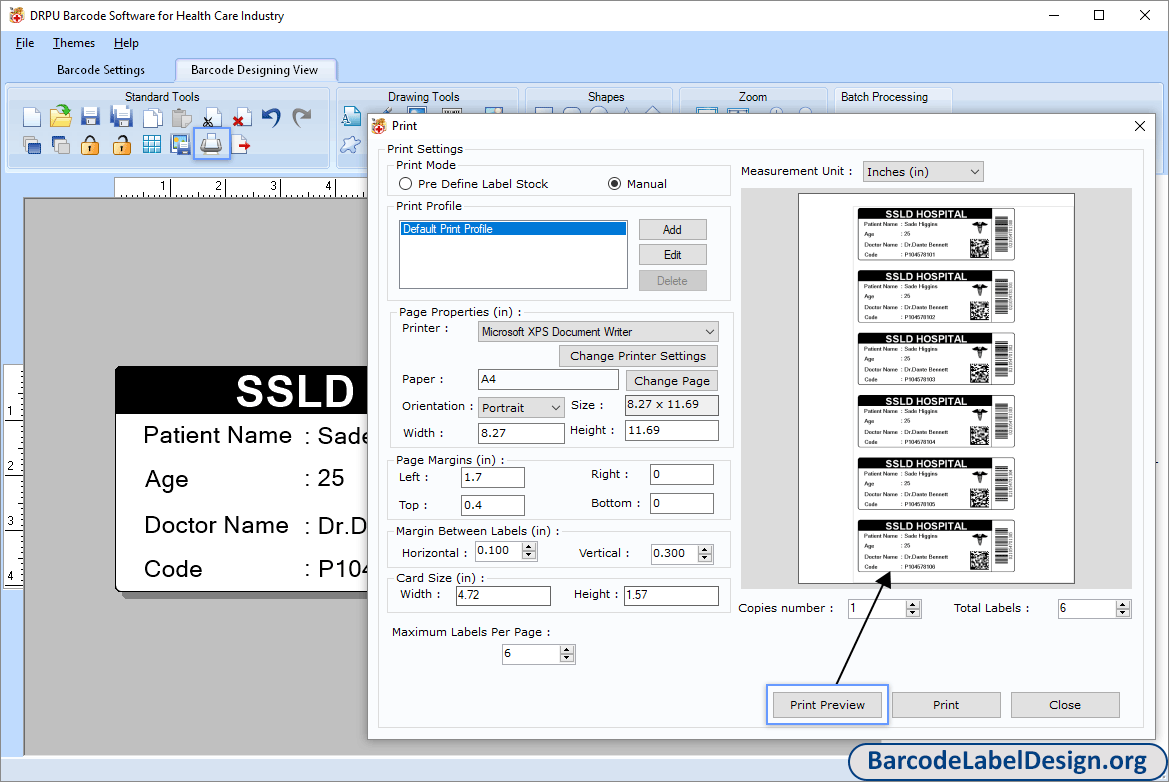 To print your barcode labels set print settings and click on Print Preview. Software provides two print mode, Predefine Label Stock and Manual.