STEP 2: Font Settings
Design barcode tags using font settings for barcode header font, barcode footer font and barcode value font.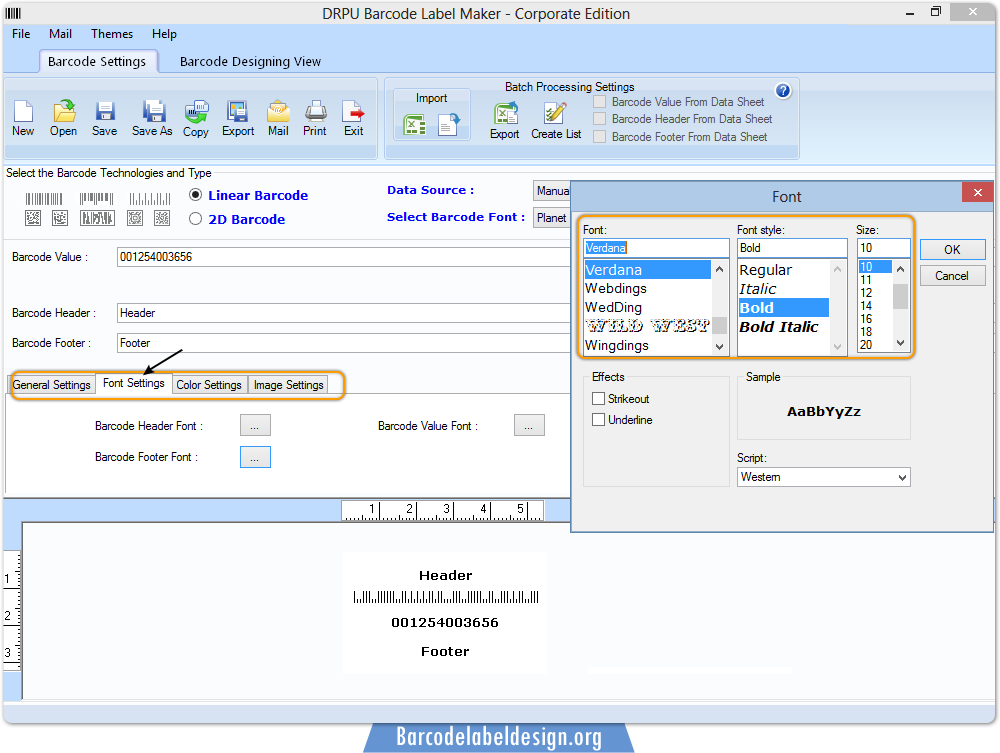 STEP 3: Print Settings
After designing your barcode label click on "print" button to print barcode tag using pre define or manual mode. You can also view print preview before printing labels to adjust on selected paper properly.